The Perfect Retirement Solution A Tax Free 401k Alternative
It has been called the perfect retirement solution, the tax free 401(k) replacement.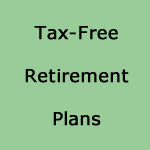 You don't lose money when the markets go down!

Share in Market Upside when Markets go up!
Earn Reasonable Rates of Return!
Gains Locked In Annually!
Tax-Free Penalty Free Withdrawals at any age!
Tax-Free Income You Won't Outlive!