What can I do to get started today?
Getting Started.
The Perfect Retirement Solution  insulates yourself from the tax pressures of traditional plans. When properly funded and structured, this strategy allows you to:
Save as much money as you want for retirement
The money grows tax-deferred, and
When you take income it is all tax-free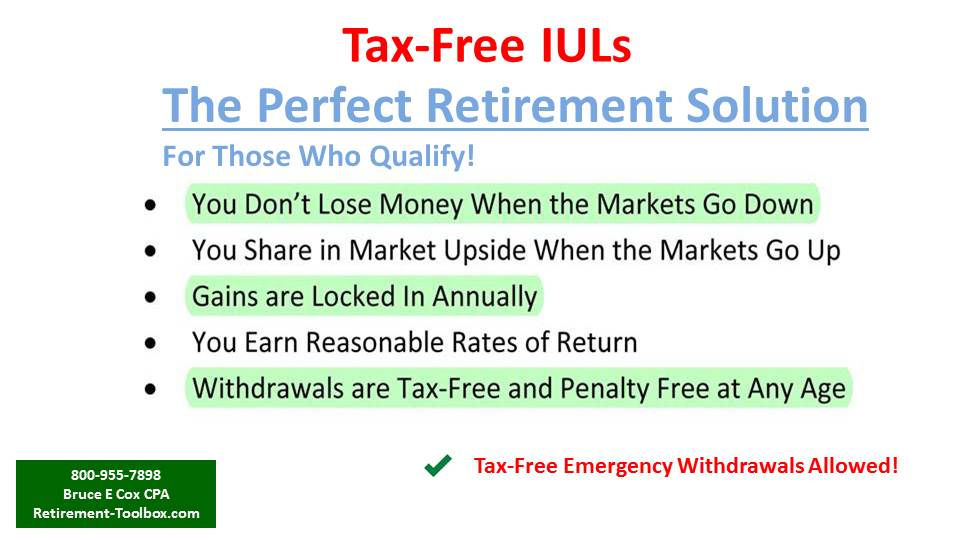 Consider these issues:
Social Security may be delayed or drastically reduced for future recipients
Future tax rates are unpredictable, but many experts believe they have only one direction to go
Traditional 401(k) plans and IRA plans have looming tax traps you can't avoid
Learn more about protecting your retirement income with The Family Retirement Plan.